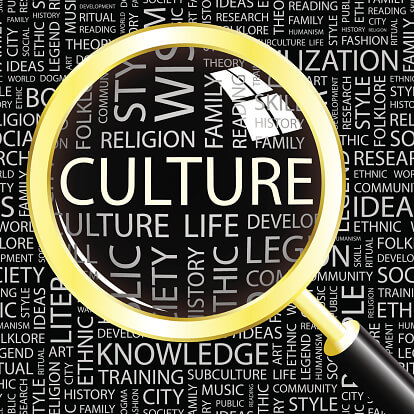 We are organized like a startup. We are the biggest startup on the planet.

S. Jobs
First, i hope everyone is safe. Second, this blog is about something everyone seems to be asking me about and talking about, but no one seems to be able to execute the concept much like interoperability in #HealthIT. Third, it is long-form content so in most cases tl;dr.
CULTURE.
Let us look to Miriam-Websters OnLine Dictionary for a definition – shall we?
1
a: the customary beliefs, social forms, and material traits of a racial, religious, or social group also : the characteristic features of everyday existence (such as diversions or a way of life) shared by people in a place or time ; popular culture, Southern culture
b: the set of shared attitudes, values, goals, and practices that characterizes an institution or organization a corporate culture focused on the bottom line
c: the set of values, conventions, or social practices associated with a particular field, activity, or societal characteristic studying the effect of computers on print culture
d: the integrated pattern of human knowledge, belief, and behavior that depends upon the capacity for learning and transmitting knowledge to succeeding generations
a: enlightenment and excellence of taste acquired by intellectual and aesthetic training
b: acquaintance with and taste in fine arts, humanities, and broad aspects of science as distinguished from vocational and technical skills; a person of culture
3: the act or process of cultivating living material (such as bacteria or viruses) in prepared nutrient media also : a product of such cultivation
4: CULTIVATION, TILLAGE
5: the act of developing the intellectual and moral faculties especially by education
6: expert care and training; beauty culture
Wow, This sounds complicated. Which one to leave in and which one to leave out?
Add to this complexity the fact that creating and executing production software is almost an insurmountable task. i have said for years software creation is one of the most significant human endeavors of all time. i also believe related to these concerns the interplay between comfort and solutions. Most if not all humans desire solutions however as far as i can tell solutions are never comfortable. Solutions involve change most humans are homeostatic. Juxtapose this against the fact that humans love comfort. So what do you do?
So why does it seem like everyone is talking about kəl-chər? i consider this to be like Fight Club. 1st rule of kəl-chər is you don't talk about culture. It should be an implicit aspect of your organization. Build or Re-Build it at a first principles engineering practice. Perform root cause analysis of the behaviors within the company. If it does in fact need to be re-built start with you and your leadership. Turn the mirror on you first. Understand that you must lead by example. Merit Not Inherit.
i've recently been asked how you change and align culture. Well here are my recommendations and it comes down to TRUST at ALL levels of the company.
Create an I3 Lab: Innovation, Incubation, Intrapreneurship:
Innovation without code is just ideas and everyone has them. Ideas are cheap. Incubation without product market fit is a dead code base. Intrapreneurship is the spirit of a system that encourages employees to think and act like individual entrepreneurs and empowers them to take action, embrace risk, and make decisions as if they had founded the company themselves. Innovate – create the idea – Incubate – create the Maximum Viable Product (not minimum) – Intrapreneurship – spin out the Maximum Viable Product. As an aside Minimum Viable Product sounds like you bailed out making the best you possibly could in the moment. Take that Maximum Viable product and roll it into a business vertical and go to market strategy – then spin the wheel again.
I think it's very important to have a feedback loop, where you're constantly thinking about what you've done and how you could be doing it better.

E. Musk
Value The Most Important Asset – Your People
Managing high-performance humans is a difficult task because most high-performance humans do not like to be managed they love to be led. Lead them by example. Value them and compensate them accordingly. Knowledge workers love achievement and goals. Lead them into the impossible, gravitate toward dizzying heights, and be there for them. Be completely transparent and communicate. Software is always broken. If anyone states differently they are not telling the truth. There is always refactoring, retargeting, more code coverage and nascent bugs. Let them realize you realize that however let them know that if they do make a mistake escalate immediately. Under no circumstances can you tolerate surprises. Give them the framework with OKRs and KPIs that let them communicate openly, efficiently and effectively and most important transparently. Great teams will turn pencils into Mount Blanc Fountain Pens. Let them do what they do best and reward them!
Process Doesn't Make A Culture
Nor does it make great products. Many focus on some software process. Apple used and as far as i know still uses strict waterfall. As far as i am concerned, we are now trending towards a Holacracy type of environment which is a self-organizing environment. However, this only can be achieved with the proper folks that appreciate the friction of creating great products from the best ideas. The Process of evolving from an idea to a product is magic. You learn you evolve; you grow your passion for and into the product as it becomes itself the team that built the product. Your idea and passion are inherent in that shipping software (or hardware).
What do you want me to do

To do for you to see you through?

The Grateful Dead
Empower Your People
Provide your people the ability to manage themselves and have autonomy. Set them free. Trust them to make the decisions that will drive the company and projects into world-class endeavors. Take a chance with them, Let a new college graduate push some code to production. Let a new sales associate push a deal with a customer. Let your new marketing person design an area on the company site. Allow them to evolve grow and be a part of the Great Endeavor. Put them in charge and provide the framework for autonomy to make decisions and when they deliver – award them not with something ephemeral but volitional. Money and Stock work wonders. Empower. Align. Evolve.
Provide and Articulate a Common Vision
Provide a vision of the company or project. Two sentences that everyone understands. Most people who are empowered and given the frameworks to create within know what to do in these circumstances. Articulate the vision and gain common alignment across the organization or project. That is leadership that high performance teams desire. Take this alignment then map it into the OKRs and KPIs then in turn pick a process and let everyone know how this aligns to the vision. Create the environment that every line of code maps to that vision. Show commitment on this vision.
Give FeedBack
Communicate. Communicate. Communicate. Collaborate. Collaborate. Collaborate. Till you puke. i cannot emphasize this enough. You must be prepared everyday to manically interact with your teams and have the hard friction filled uncomfortable discussions. You want to keep the top performers let them know where they stand, how they stand and why they stand in the rankings and how they are contributing to the vision. Again attempt to create coder-metrics across your organization or project that exemplifies this performance. Interact with your most important asset your people. Over communicate. We have the ability to reach everyone at anytime, email, zoom, slack, granite tablet where once used to message. Write the message and give feedback. Better yet go take a walk with them. Have 1:1s. Listen to your people receptively and without bias and judgment about their concerns, passions, what scares them, what makes them happy, their joys, goals, and aspirations so they feel validated and understood. Solicit feedback, shut up and listen.
What all of this comes down to what i call – Amplifying_OthersTM. This is easier said than done. Personally, i believe that you need to commit even to the point of possibly finding them a better fit for a position at another company. This goes back to understanding what truly drives the only asset there is in technology the people. Always Be Listening, Always Be Networking, and Always Be Recruiting.
This brings up the next big question for your company – How do you attract the best right talent? Hmmmm… that might be another blog. Let me know your thought on these matters in the comments.
Until Then,
#IWishYouWater <- Psycho Session In Mentawis
Music To Blog By:
American Beauty by The Grateful Dead. Box of Rain and Ripple are amazing. Also if you haven't heard Jane's Addiction's cover of Ripple check it out. i am not a Dead fan but the lyrics on some of these songs are monumental.
References (click for purchase link):
The Psychology of Computer Programming
The Essence of Software: Why Concepts Matter for Great Design