Hey, it's not your and its not mine

Hey, I'm just here to share your time

Don't you pay those spinning wheels no mind

~ Tedeschi Trucks Band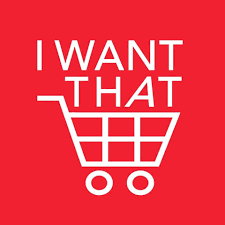 First, i trust this finds everyone safe.
Second, as we head into the holiday season i was thoughting about an interview question i always ask people:
"What is it you want?"
i usually get either contorted faces or a blank stare.  No i didn't ask you to write a Markov chain algorithm to predict the next meme cryptocurrency or describe the differences between NATS or Kafka distributed processing systems or where do you want to be in five years type of questions.
Let me repeat:
"What is it you want?"
i usually have to prompt folks.
"Ok, like you want a G5 Gulfstream or an island? How about a puppy?"
"You want to be a writer? A painter, a musician, or a teacher?"
Invariably when they answer they want to be doing "something else" as the above profession if money were no object, i always respond, "Then why are you interviewing here? Go do what you just said you wanted to do in the first place."
Unless you think you want a puppy or a plane. However, there is an unending number of ways to be compensated for your passion. You can have your proverbial cake and eat it as well.
This usually gets people pretty animated.
Then i ask:
'Which would you rather be? Famous or Rich?"
Blanks stares.
You see most people truly don't think about what they deeply truly desire and want in life.
So i am going to be taking the rest of the year in my non-copious free time to thought about and reflect on what i truly want and desire.
The reason i am using thoughting is that most if not all have thought about this very issue with no answers.
It's very interesting at least from what i can tell in western civilization we are not taught to think about what we want when most if not all of what drives us is obtaining something.
Then i have a third question:
"Which is worse a lie or greed?"
None of these questions are as difficult as the first.  However the last one i have people who i have hired in the past who have discussed this question with me for decades.
Most people are petrified of success. What do you do when you get everything you want?
Charlie don't forget what happeneed to the man who suddenly got everything he always wanted… He lived Happily Ever After!

~ Willy Wonka
You have to reassess what you want – yet again.
Maybe you don't really know what you want? It appears most folks just want predictability and control. Well if you could have that isn't that living in the past because you already know what is going to happen? Just a thought as it were. Maybe you don't like surprises. Then again the wonder of life is the unexpected.
Or maybe they want power. Power over what exactly?
So go give it some thought.  In the meantime here is a great piece by Alan Watts. He even mentions a Klien Bottle which amazingly someone sent me one which i greatly cherish.
As always would love to see some comments on the posts.
Until then,
Muzak To Blog By: Tedeschi Trucks Band